Investment Management
As the dedicated global investment arm of GF Securities, GF Investments (Hong Kong) and its subsidiaries manage multiple private equity funds including pre-IPO fund, cross-border M&A fund, growth fund and healthcare-focused fund. Focusing on healthcare, TMT, high-end manufacturing and consumer goods, our investments cover various stages across the investment cycle.Our management team has an average of over 15 years' experience in private equity, M&A and capital market domain. Familiar with China and oversea market, we have professional knowledge and strong execution capabilities (from investment opportunity sourcing to portfolio management) in terms of overseas investment, venture capital, corporate finance, IPO, M&A and capital financing. GF Investments (Hong Kong) delivers a wide range of services spanning the whole investment cycle. In addition to our considerable project resources around the globe and our ability to identify the most promising projects, we also leverage GF Securities' resource network and business platforms such as research, M&A underwriting and sponsorship, and consultancy, thereby integrating our resources and offering value-added services for investees through multiple channels, as well as designing diversified and flexible exit plans that provide desirable returns on investment.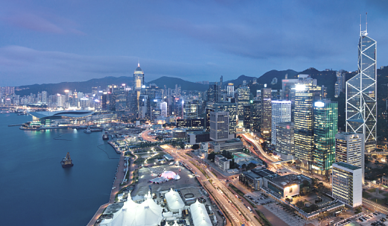 Global healthcare fund

Our global healthcare fund focuses on investing in disruptive medical products and breakthrough technologies in North America, Europe and the Asia-Pacific region. We specialize in biopharma, medical device and healthcare IT. Our scientist network is made up of global leading experts in healthcare industry and have extensive experience in developing and commercializing products. We are well positioned to access high quality deals and provide actionable insights to portfolio companies. Meanwhile, we can provide assistances to explore their potential in China market, and aim to drive higher return.

Growth and M&A investment

Rooted in China, we are a globally focused value-driven investment team. We focus on segments with attractive performance returns, including TMT, healthcare, high-end manufacturing and consumer good in Greater China, Southeast Asia, Europe and the US. Backed by GF Securities, we work with global industry leaders and world class financial institutions to access value-embedded investment opportunities, delivering strong investment returns by enhancing the value of portfolio companies.

Fund of funds in the Guangdong-HK-Macau Greater Bay Area

In 2019, we were approved by the CSRC to set up the Guangdong-Hong Kong-Macau industry fund of funds (FoF) to capture development opportunities in the region. With GF Securities' strong brand influence and rich client resources, the FoF focuses on high-quality industry funds in the Greater Bay Area, especially those invested in small and medium-sized enterprises with promising outlooks. The FoF emphasizes care for the environment, social responsibility and sustainable development. It encourages eco-investment, supports the growth of valuable, capable and responsible companies, and provides stable returns for investors.